The middle section runs from the trail's headquarters in Monkton up to the I-83 crossing. The trail grade increases as you continue north past Parkton. There are very few facilities in this section so make sure you carry enough food and water.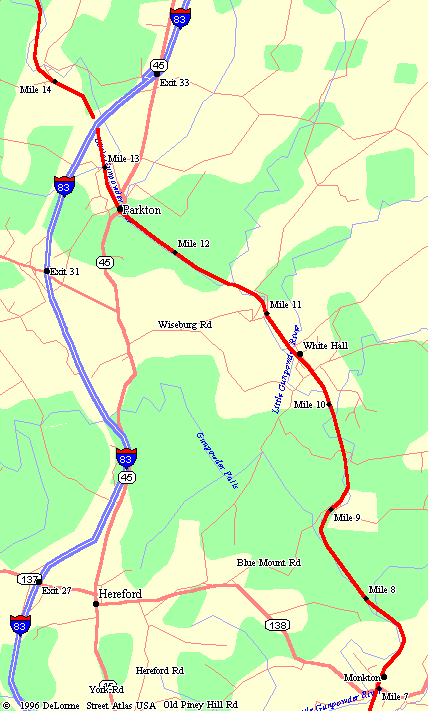 Map of Middle NCR Trail
---
Parking:
These parking areas all accessed from Route 45 (York Rd). Use I-83 exits 27, 31 or 33 to reach Rt 45.
Mile 7.0 - Monkton: (LIMITED PARKING) About 3 miles east of Route 45 on Monkton Road.
Mile 11.0 - White Hall: About 2 miles east on Wiseburg Road.
Mile 12.5 - Parkton: At the NCR/Route 45 intersection. Easiest access from Exit 33. Enter Parkton from the north, then continue strait to parking area, once Route 45 viers to the left.
Food:
Mile 7: Snacks and Drinks.