The northern section has a pretty continuous grade all the way into Pennsylvania. It may seem steep, until you look at the surrounding terrain! There are no facilities until you cross into Pennsylvania, so make sure you carry enough food and water.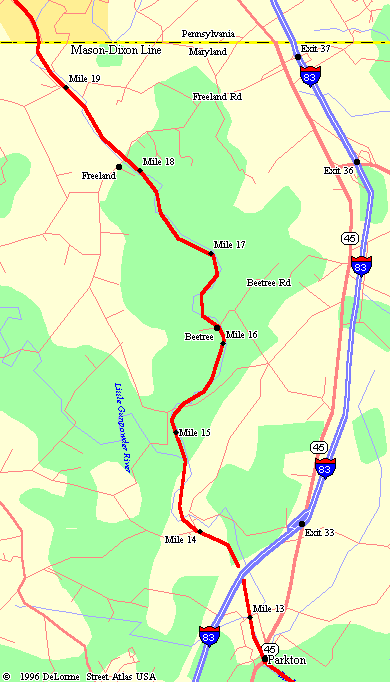 Map of Northern NCR Trail
---
Parking:
These parking areas all accessed from Route 45 (York Rd). Use I-83 exits 36 and 37 to reach Rt 45.
Mile 16 - Bentley Springs: About 2 mile west of Route 45 on Bentley Road.
Mile 19 - Freeland: From Route 45, go 2 miles of Freeland Road.
Food:
Mile 22 (YCH Mile 1.5): Stores and Restaurants in New Freedom, PA.